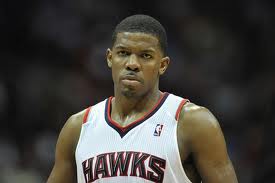 Huge game last wednesday.
The competition of 3 points was at the meeting. Nets were returned to their rear, Joe Johnson (26 points, 9 assists) to lead to victory.
Although accompanied by CJ Watson (25 points, 6 assists), Johnson and Brooklyn come to the end of Denver (119-108) in a game characterized by a huge offensive address below (28/44 three points).
Here is the video:
http://www.youtube.com/watch?v=JSfe-eud4AE