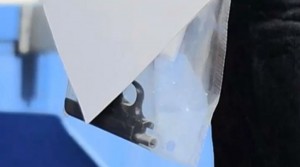 Now, when we talk about Oscar Pistorius, he would not be remembered only for the disabled athlete, who competed for the first time in the Olympic Games (London) with valid.
We note also the man attachment to his nine millimeter weapon, with which he would have killed his girlfriend Reeva Steenkam the day of Valentine's Day.
After his first appearance in court this friday, he was formally charged with murder. The next hearing is adjourned to Wednesday.
The prosecution wants a reclassification of the offense "premeditated murder", which would aggravate the sentence the accused if convicted.
Read also :
http://en.africatopsports.com/2013/02/15/south-africa-oscar-pistorius-formally-charged-with-murder/
http://en.africatopsports.com/2013/02/15/south-africa-pistorius-in-court-to-face-murder-charges/