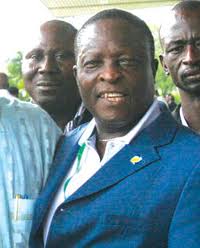 According to MTNFootball.com, keshi's Super Eagles backroom staff are disappointed coach Stephen Keshi has not fought for them after they missed out on the government's largesse.
Keshi, his assistant coaches and players were rewarded by Nigerian President Goodluck Jonathan with national honours and plots of land in Abuja for winning the 2013 AFCON.
But the backroom staff like equipment manager, security and medical staff attached to the team were only given 2million Naira each.
The Eagles will this week be in Delta and Akwa Ibom States for special victory receptions by the respective state governments without most of these shattered backroom staff.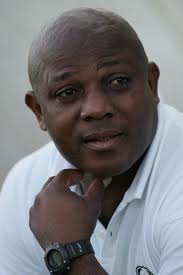 One of the backroom staff told MTNFootball.com: "We worked hard for this team, but when it came to reaping the reward of our hard work, we were virtually left out.
"Keshi has still not deemed it fit to make it known to the Presidency that he did not win this trophy only with his coaches and players, but some of us who had to work round the clock to ensure everything were in place for the team.
"Do you know that in 2005, when Samson Siasia led Nigeria to win the AYC, his backroom staff was left out by the government, but he was prompt to point out this omission to President Olusegun Obasanjo and they were each given 500,000 Naira, just like other members of the squad?"
Another backroom staff added: "This was a person who was known to fight for others when he was skipper of the national team. That was why he got the nickname 'Big Boss'. But this is not the case now."
"If anybody could convince the President to consider us, that person would be Keshi because he now has direct access to Jonathan."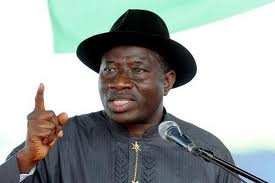 President General of the Nigerian Supporters Club Rafiu Ladipo received a standing ovation on Wednesday when he pointed out that the Eagles backroom staff was overlooked by President Jonathan.
It was further gathered that while Keshi has failed to get his staff to be better appreciated, skipper Joseph Yobo has done everything to make sure that is not the case where he is in a position to do so.
Yobo made sure each squad member received $2,500 from the $100,000 Rivers State Governor Rotimi Ameachi donated to the team after they were forced to a 1-1 draw in their opening group game against Burkina Faso.
He has also maintained he will do same with other donations received from telecommunications tycoon Michael Adenuja, business mongul Aliko Dangote among others.
Source:  MTNFootball.com
Read also:
http://en.africatopsports.com/2013/02/15/nigeria-adenuga-rewards-coach-keshi/
http://en.africatopsports.com/2013/02/15/nigeria-governor-of-delta-state-offers-keshi-house/
http://en.africatopsports.com/2013/02/11/afcon-2013-keshi-resigns-from-nigeria-post/
http://en.africatopsports.com/2013/02/11/nigeria-kanu-wants-coach-keshi-to-stay-on-re-build-super-eagles/