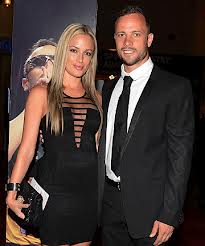 South African Police say mistake of shooting someone who is supposed to be a burglar is not from them and not to say because they are not sure and investigations are still underway.
He is however, due to appear in court on Friday to be charged with the shooting that took place on Thursday over the incident that happened on his Pretoria farm, north – east of Johannesburg.
He allegedly shot the said intruder several times in the head, chest and arm. He however told Police he thought she was an intruder. Steenkamp has been dating Pistorius for two months. Media reported it could have been Valentine's Day surprise gone wrong.
Now it's left for South African Police to get evidence to whether it was an accident or a shooting.
[youtube]http://youtu.be/VX53yUl-CLw[/youtube]
Oscar Pistorius
6 time Paralympic games Gold medalist
1st Double amputee to participate at Olympics
Read also:
http://en.africatopsports.com/2013/02/14/south-africa-oscar-pistorius-expected-to-the-judge-this-friday/