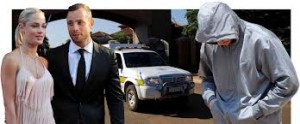 According to information's from SABC radio news, Oscar Pistorius' father Henke has spoken about his son's arrest for the alleged murder of girlfriend Reeva Steenkamp, saying his son is "sad at the moment".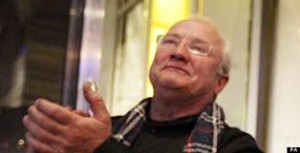 Police had previously been called to the home of Pistorius' due to incidents "of a domestic nature", and said they were extremely surprised over media reports that suggested the athlete had fired shots after mistakenly believing there was an intruder in the house.
"I don't know anything. It will be extremely obnoxious and rude to speculate. I don't know the facts, If anyone would have to make a statement, it will have to be Oscar". Henke Pistorius told SABC radio news.
Source: SABC radio news
Read also:
http://en.africatopsports.com/2013/02/15/south-africa-twitter-joke-by-oscar-pistorius-turns-a-reality/
http://en.africatopsports.com/2013/02/15/south-africa-fresh-twist-in-pistorius-murder-case-video/
http://en.africatopsports.com/2013/02/15/south-africa-oscar-pistorius-arrives-in-court-video/
http://en.africatopsports.com/2013/02/15/south-africa-pistorius-in-court-to-face-murder-charges/
http://en.africatopsports.com/2013/02/15/south-africa-oscar-pistorius-formally-charged-with-murder/
http://en.africatopsports.com/2013/02/15/image-of-the-day-pistorius-9-millimeter-the-murder-weapon/
http://en.africatopsports.com/2013/02/14/south-africa-reeva-steenkamp-who-was-she/
http://en.africatopsports.com/2013/02/14/oscar-pistorius-biography/
http://en.africatopsports.com/2013/02/14/southafrica-oscar-pistorius-charged-with-murder-after-girlfriend-shot-dead/