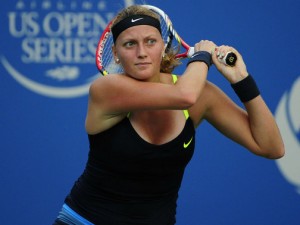 Petra Kvitova battled back twice to beat Nadia Petrova and reach the quarterfinals, where she will face Serena Williams. If Williams wins that match, she will become No.1 in the world again.
Thursday, No.1 ranking beats Urszula Radwanska to reach the quarterfinals of the Premier-level Qatar Total Open by Serena Williams which helped her to get within one win of securing a return.
The No.2-seeded Williams came out firing, reeling off the first eight games of the match to build a 60 20 lead; Radwanska got on the board with a break in the next game and steadied herself against Williams but the big-hitting American managed to close the match out in straight sets anyway, 60 63.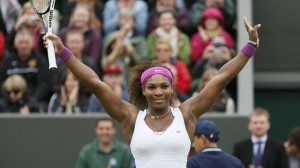 "Every time I play her she improves," Williams said. "I didn't make a lot of errors in the first set, and then I started making some errors that were just ridiculous. She started playing a lot better."
"It was very windy, but I felt good out there. I came through."
No.7 seed Petra Kvitova will be standing in between Williams and the No.1 ranking, who dropped the first set and rallied from behind in both the second and third sets – 0-3 in the second set, 1-3 in the third set – top edge No.11 seed Nadia Petrova in a two-hour, eight-minute marathon, 46 64 63.
[youtube] https://www.youtube.com/watch?v=rHHgf0vS5mw[/youtube]
Read also:
http://en.africatopsports.com/2013/02/14/image-of-the-day-special-valentines-day-serena-williams-and-her-coach/