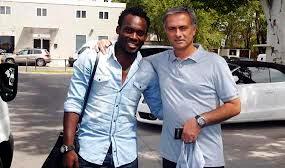 Real Madrid star Michael Essien has signalled that he has regained his full fitness, meaning he is on the verge of returning for Ghana.
On 5th November, 2012 Essien had earlier on disclosed to Coach Kwesi Appiah that he needs more time to settle in fully at his newly signed club Real Madrid.
According to BBC Sport on 5th November, 2012 Coach Appiah said, "it is a situation I understand, Essien has made it clear to me he is still committed to playing for Ghana but he wants to sort out his club issues after moving from Chelsea to Real Madrid on loan. He is playing regularly now for Madrid and needs time to establish himself."
"Essien is not finished as a player and I still fell he has a lot to offer. At the right time he will be back to help us," added Coach Kwesi Appiah.
His lack of fitness led to Chelsea sending him out of loan to Real Madrid where he seems to be regaining his form.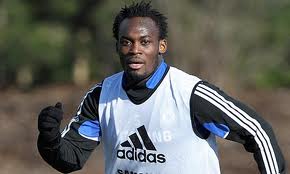 Now the midfielder Essien is happy with his progress on-loan at Real Madrid.
 "I couldn't turn down this opportunity and I enjoy every minute. I want to work hard so that the team wins," the Real Madrid star said.
"At the moment everything's going very well. The months I've been here have been fantastic and I've loved my experiences so far.
"It's all been excellent and I hope to be able to continue this way," he said.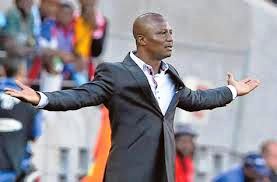 With Essien declaring himself fully fit, Ghana football authorities could be tempted to recall him for World Cup qualifiers from next month.
Essien is yet to set a date for his return to the Ghana fold after a three-year absence. He made his last appearance for Ghana during the 2010 Africa Cup of Nations in Angola.
What do you think? Could Essien's come back boost the Ghanaian team and make them have a comeback with their position in the 2013 AFRICA Cup of Nations in South Africa?
Read also:
http://en.africatopsports.com/2013/02/13/mickael-essien-very-happy-to-play-at-madrid/
http://en.africatopsports.com/2013/01/08/ghana-essien-to-organise-charity-match/
http://en.africatopsports.com/2012/12/07/football-essien-returns-to-full-scale-training-with-real-madrid-video/