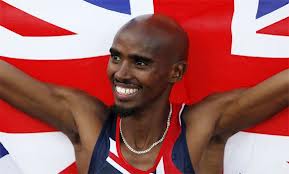 Mo Farah is the UK's finest ever distance runner – a far cry from his humble beginnings in Somalia, arriving in London from Mogadishu at the age of 8.
The athlete is focusing on the 2014 London Marathon and is training hard.
"As a young boy growing up in London it has always been my ambition to run the London Marathon.
"I won the mini marathon when I was younger and have watched the race every year for as long as I can remember.
"I will make my marathon debut in the 2014 London Marathon but will run the 2013 race to half way as part of my preparations.
"It will allow me to understand the course and the systems I will need for the full distance.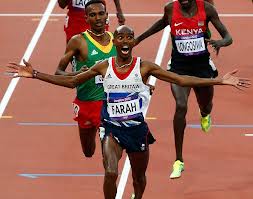 "To run as the double Olympic champion makes it more special. It will be a pleasure to run my first marathon in London." Farah Said
Double Olympic champion Mo Farah has signaled a change of direction in his stellar running career by signing a deal to run the first half of this year's Virgin London Marathon before making his debut over the full marathon distance on the capital's streets in 2014.
He is the current 10,000 metres Olympic champion and 5000 metres Olympic, World and European champion.
Read also:
http://en.africatopsports.com/2013/01/04/mo-farah-the-olympic-champion-considered-as-a-terrorist/