Emmanuel Emenike has told MTNFootball.com the Eagles triumph has again proved that Nigeria is the giants of Africa
Spartak Moscow striker Emenike scored four goals as Eagles went all the way to halt a 19-year-old wait for a major honour at full international level.
He now speaks on what made the Eagles to fly high and what they hope to achieve as a team going forward.
The interview:
MTNFootball.com: Congratulations on the Super Eagles triumph at the 2013 AFCON.
EMENIKE: Thank you.
What do you wish to say about the Eagles victory in South Africa?
We did well. We have proved to the entire world that we still remain the best and the giants of Africa. Many people didn't give us a chance, but we believed in God and ourselves. We went, we saw and we conquered. It was a wonderful tournament for me and the entire team.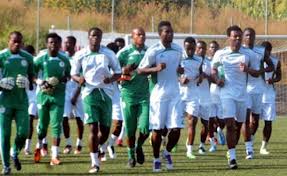 What are the secrets behind the Super Eagles success at the AFCON?
We played as a team, united as a family with great determination. Nobody gave us chance from the beginning, but we encouraged and believed in ourselves to shock our critics.
Another factor was the coaches, they were very much optimistic. They kept encouraging us that we can do better game after game. Keshi talked to us as brothers and as family.
The most tension-soaked game for most Nigerians was that against Ethiopia, how did you see the game?
Yes, you are right, there was tension everywhere because it was a must-win game, but we believed we will get past them. It would have been a different story entirely, if we had lost or drawn with Ethiopia.
Then the tension shifted to the game against Cote d'Ivoire, who was almost everyone's favourite to lift the trophy, but we never lost focus or hope.
South Africa 2013 was your first AFCON, what fired you to put up a great performance?
When expectations are not much, I love to prove myself and that was exactly what gave me the zeal to put in more and more to help my nation win the trophy.
We all raised our games individually not only me, we were united to bring back the cup. And like I have always maintained, my best has yet to be seen.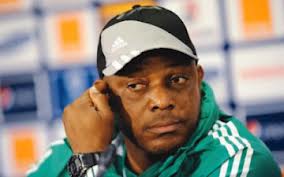 Which was the turning point for the Eagles in South Africa?
Beating Cote d'Ivoire in the quarterfinal was the real turning point for us because we knew victory against them would be a great boost for our morale, and that was exactly what happened. The spirit of determination and faith kept us going till the end.
You emerged top scorer at your first-ever AFCON, was it part of the plan?
I went to South Africa to represent Nigeria not myself. To think of self glory at the detriment of the team's progress would have been selfish on my part. My team is first. I took Super Eagles progress as first priority, before God rewarded me with top scorer award. It was God who rewarded me because I never aimed to outclass anybody at the tournament, but to win beautifully for Nigeria, which I did.
Source: MTNFootball.co
Read alo:
http://en.africatopsports.com/2013/02/15/goal-highlights-for-2013-afcon-video/