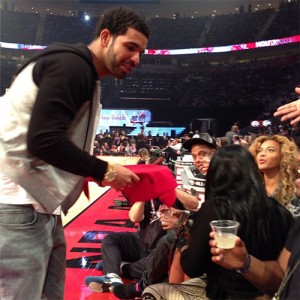 Present at the Toyota Center in Houston for the All Star Game, Jay-Z and Beyonce have almost put the other stars at their feet. Drake made service to the couple at the break.
And King James and what was he doing?  Was he taking instructions from Jay-Z (Shawn Carter his real name), a minority shareholder of Brooklyn to tame the Eastern Conference or…….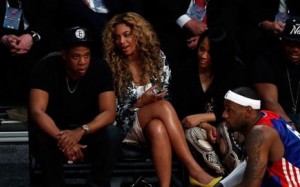 Stars and always Stars P. Diddy and Shawn Carter  in fashion chat….