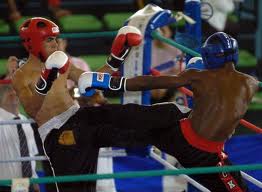 The new African country (independent since June 2011) is becoming more and more about the sport.
After his affiliation to FIFA (International Federation of Association Football) and participation in several regional competitions and continental South Sudan will participate in its first African championships kick-boxing in April.
South Sudanese athletes have qualified for the competition this weekend by winning the regional competition of East Africa. South Sudan was initially dominated Kenya before take over Uganda.
The next African Championships kick-boxing will take place in Addis Ababa, Ethiopia.