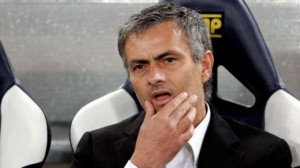 The Real Madrid coach, Jose Mourinho is not immune to the advances of PSG.
The technician does not exclude the possibility of leading in France even if a turn in the Premier League would not hurt him.
"Train in France? It is a possibility, but I do not know when "the Portuguese said on Canal +.
Mourinho (50 years) is under contract until 2016 with Real Madrid (third in the league).
Outside of Paris Saint Germain which wishes to have the former coach of Inter Milan and Christiano Ronaldo, several English clubs including Chelsea and Manchester City are on the trail of Mourhino.
See also:
http://en.africatopsports.com/2013/01/04/christiano-ronaldo-back-to-manchester/