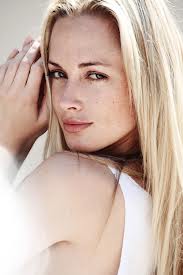 Parents of Reeva Steenkamp, who was killed on the day of St. Valentine by Oscar Pistorious were assigned for the first time.
Her mother, June Steenkamp, in an interview published by The Times and Sowetan said "All we have to do is to overcome this horrible death, to digest. All we want is answers, answers to why our beautiful little girl died like that. She was the most beautiful person in the world. She was our angel baby, she had so much to give. I do not understand. I do not understand why it happened. For what reason? Why would he do such a thing. "
His father, Barry Steenkamp says: "I try to understand how this could happen to our lovely daughter. He Must cross so many things we did not know. There is no hatred in our hearts.
"It remains to mourn" This is a moment so difficult for us. June is inconsolable. We need answers. We ask the Lord to help us find out why it happened to Reeva. She was beautiful and the nicest in the world. She had love for everyone and was loved by all who knew her. "
Oscar Pistorius is expected tomorrow in the Pretoria Magistrate's Court, the day of the funeral of Reeva Steenkamp be held in Port Elizabeth in the family privacy at the crematorium in Victoria.