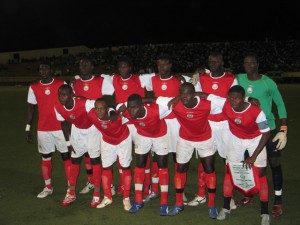 The Senegalese Ligue 1 club AS Douanes expressed this weekend the need to strengthen its workforce.
"We are not on size, it is useless to hide it, strongly mercato to sign 5-6 players," said the coach of the club after the draw against Touré Kunda (0-0).
The club of Customs is already in contact with the players concerned and waiting for the next to make their transfers.
"They are with us and train until the transfer period (note in March)," said the coach who still hope for a better ranking of his team: "We are not worried because when we have recovered the world, we will see a team of AS Douanes different."