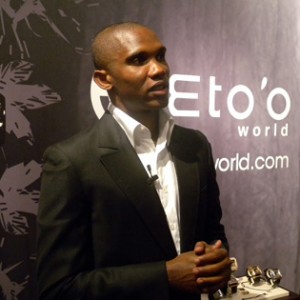 The Cameroonian striker Samuel Eto'o, the highest paid player in world football, has diversified his activities by investing in communication.
The indomitable Lions striker is the owner of Eto'o Telecom in his country of origin.
In recent days, the business of football is facing some problems. Indeed, Eto'o Telecom employees are in the streets to demand their rights.
"Eto'o, your idea of Set'mobile was good. But our leaders took the opportunity to rip us off and exploit us. Come to our aid! "Could be read on the placards brandished by the employees Eto'o Telecom.
According to them, for 5 months, they received neither their wages nor their premiums or refund of a deposit, as well as their endowments promised to hire.
The protesters are demanding more than 12 million CFA francs from Eto'o Telecom: "If we are not paid, we will continue to protest. And we will go to the hunger strike because it is clear that their goal is to starve us, "they promised.
Striking workers hope that the footballer will personally intervene to regularize their situation, "as it is because of his name that we are engaged in this business."
See also:
http://en.africatopsports.com/2013/02/13/samuel-etoo-i-fear-for-my-life/
http://en.africatopsports.com/2013/02/14/image-of-the-day-special-valentine-samuel-etoo-and-his-wife-georgette/
http://en.africatopsports.com/2013/02/13/i-receive-death-threats-samuel-etoo-video/