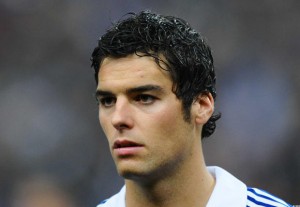 Yoann Gourcuff, the French international midfielder of Lyon will finish the season in France even if the president hoped to sell him in order to reduce his wage massa.
And today, it is the Italian press that mocks him!
La Gazzetta dello Sport, found him a nickname " Gourbluff"because of his promises that never really held. It was the new Zizou, he gave the title to Bordeaux. Now he is still injured on the bench, and even Grenier has picked up his place (…) he is a shadow of himself on the ground, silent with the media and even with his coach, Remi Garde. "
the daily sports drives the point by saying that Carlo Ancelotti, the PSG player once said that he is "mentally weak and too individualistic"
And wham!
Read also:
http://en.africatopsports.com/2013/02/11/yoann-gourcuff-a-concern-for-bernard-lacombe/
http://en.africatopsports.com/2013/01/29/football-yoann-gourcuff-he-said-no/