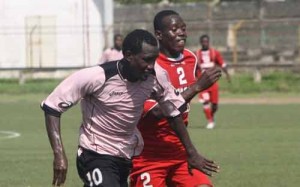 Communication service of the AS Customs of Lomé first division club of Togo, Africa Top Sports confirmed the holding of a friendly next Sunday against ASPAC of Benin.
Both teams engaged in African Cups this season should take the opportunity to refine their ranges before the return matches of the campaign.
In the first leg of the CAF Cup preliminary, the Sports Association of the Port of Cotonou was held in check by the ASFA home Yennega Burkina Faso (1-1).
For its part, Mogas 90 of Benin has not made the trip to face the Lomé AS Customs, allowing the latter to win by 3-0 in the preliminaries of the Champions League.
The return legs of the African Cups are provided in the first weekend of March 3.