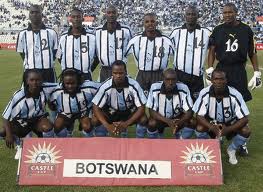 Two proposals are on the table Botswana for friendlies.
Egypt and Sudan have asked the Zebras games before the FIFA World Cup 2014, March. "We have two good proposals, told coach Stanley Tshosane. It is up to us to see where we want to go. We will play Ehiopie, it will choose based on that. "
Botswana has already delivered a friendly on February 6 against Zimbabwe with the key to a 2-1 defeat at Rufaro Stadium in Harare.
Currently zebras are last in their group of FIFA World Cup with only 1 point. Ethiopia is leading with 4 points, while the Central and South Africa have respectively three and two points.