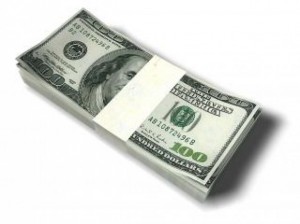 According to GNA, the Ghana Football Association (GFA) will be 750,000 dollars richer for the Black Stars fourth placing at the just ended 2013 Africa Cup of Nations.
The amount represents the prize for emerging as the fourth best team at the tournament that pitted together the finest 16 teams on the continent.
The six-figure prize was published by the Confederation of African Football (CAF) in its list of financial awards for the 29th edition of the premier continental competition.
According to CAF, the Stars will pocket same amount as third place Mali, though the latter had the bronze medal inclusive to the cash prize.
It is however not known if the full package will be handed over to the GFA or penalties incurred during the three-week tournament will be ducked from it.
However, according to the CAF regulations, the continental body catered for the air-fare of the 30-member contingent (23 players and seven officials) for each National Association participating at the final tournament. A total of 10 million dollars was distributed amongst the 16 finalists with eventual winners, Nigeria, due to receive the lion's share of 1,500,000 dollars.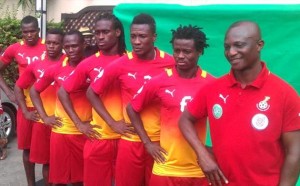 Losing finalists, Burkina Faso are entitled to 1,000,000 dollars for reaching the biggest milestone in their history. All the four teams that bowed out of the quarter final stage will each pocket 600,000 dollars, namely Cape Verde, Cote d'Ivoire, Togo and hosts South Africa.
The teams that failed to go past the group stage were also not left out of the booty sharing with those finishing third in their respective groups going away with half-a-million.
The other four participants will each receive 400,000 dollars for their performance at the January 19 to February 10 tournament.
Source: GNA 
Read also:
http://en.africatopsports.com/2013/02/14/afcon-2013-ghana-ranked-second-best-in-africa/