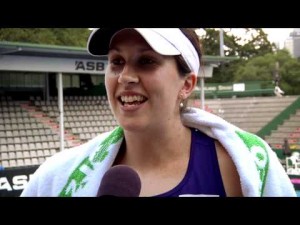 Marina Erakovic exacted a measure of revenge for her loss in last year's Memphis final by upsetting No.2 seed Sofia Arvidsson on Wednesday.
All six second round matches that were played Wednesday at the US National Indoor Tennis Championships went three sets, including Marina Erakovic's defeat of Sofia Arvidsson in a rematch of last year's final.
Erakovic certainly enjoys these courts too, as she took a 10-3 main draw record in Memphis into Wednesday's tilt. Arvidsson relishes this tournament more than any other, having won her only two WTA titles here in 2006 and 2012, to go along with a runner-up showing in 2010.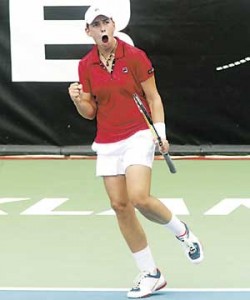 Erakovic went out to an early 61 32 lead before the second-seeded Arvidsson rallied to take the second set, but Erakovic regained control en route to a 61 36 63 victory.
"I knew it was going to be a tough one," Erakovic said. "I played really well in the first set, and then she picked it up in the second set. The third was up for grabs, and we played a really high level of tennis. I'm really happy that I won today."
 Read also:
http://en.africatopsports.com/2013/02/20/tennis-errani-and-kvitova-begins-the-1st-round-in-dubai-video/