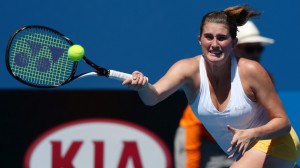 Canada's Rebecca Marino was a finalist at Memphis in 2011 and climbed to a career-high of No.38 later that year.
Former Top 40 player Rebecca Marino announced on Wednesday that she will be stepping away from tennis.
"I have decided to step away from tennis," Marino said. "This was not an easy decision, but there are a number of factors that have led me to this. Factors that are part of our society and that I am more than open to discuss, which I plan to do moving forward, because I know its part of my growth process."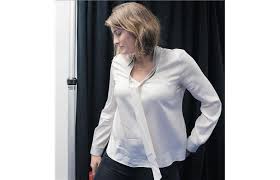 The 22-year-old Canadian decided to take a break from the game in February 2012, returned in September and the next month was victorious at an ITF Women's Circuit event in Rock Hill. A breakthrough season in 2011 saw Marino make her first WTA final in Memphis, reach the third round at Roland Garros and ascend to her career-high of No.38 that July.
Marino played five ITF Women's Circuit and WTA tournaments this season, concluding with a qualifying loss in Memphis this week.
In addition to her runner-up showing in Memphis, Marino's career included five ITF Women's Circuit titles. She recorded two Top 20 wins, over then-No.14 Marion Bartoli at Québec City in 2010 and then-No.15 Anastasia Pavlyuchenkova at Luxembourg in 2011.
Read also:
http://en.africatopsports.com/2013/02/20/tennis-serenas-comfort-ability-in-dubai/