Bathany Hamilton (Meilani) is an American professional Surfer who was born in Lihue – Hawaii, 8th February, 1990.
Bethany began her surfing career at the early age of 11 but at the age of 8 she entered he first surfing competition.
She is well known for surviving a shark attack (31st October, 2003) in which her left arm was bitten off along the Tunnels Beach and spent seven days in the hospital.
Despite what she had gone through she never gave up but continued into the sport. She however began her major competition 10th January, 2004
She has today become an inspiration to millions through her story and courage amidst what she had been through.
[youtube]http://youtu.be/0moo6xcWqGc[/youtube]
Career
1998: Rell Sun Menehune
2002: Open Women's Division (National Scholastic Surfing Association)
2004: NSSA Regional Event
2005: O'Neil Island Girl Junior Pro tournament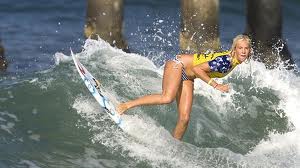 2006: NSSA National Championship: 18 – and – under Finalist
2006: Hawaii Team Highlights
2007: Women's Pipeline Championship
2008: US Open of Surfing – Huntington Beach
2009: Rio Surf International in Rio de Janerio
2009: Billabong ASP World Junior Championship
[youtube]http://youtu.be/Tcs0iz3OAbY[/youtube]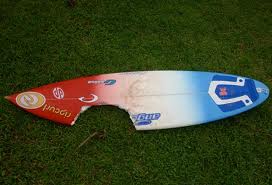 Major Achievements
2004: ESPY Award
2005: NSSA National helping Kids Champion
2008: ASP World Junior Championship