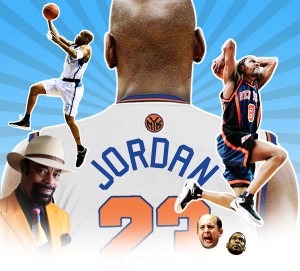 The Knicks sent 27-year-old guard Ronnie Brewer to the Thunder for a draft pick, as the N.B.A. trading deadline approached on Thursday afternoon.
That left the Knicks with a roster spot to fill, and a few hours later they said they were going to sign 35-year-old forward Kenyon Martin, who has yet to play an N.B.A. game this season.
By replacing Brewer with Martin, the Knicks, who started the season as the oldest team in N.B.A. history, got even older.
Surely a team that in the off-season signed Rasheed Wallace, a 38-year-old who had been out of the N.B.A. for two years, has more vision than that. Here are some suggestions.