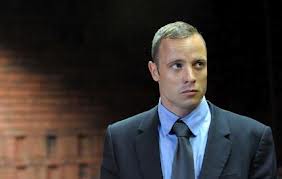 New twist in the case of Pistorius.
The defense lawyer Barry Roux, who previously pleaded accident, recognizes this Friday that his client could be convicted of manslaughter.
"Because he acted beyond what a reasonable person would have done, he may be convicted of murder," said lawyer Barry Roux in front of the District Court in Pretoria.
These words of the lawyer confirm the statements of the prosecutor who sees no way out for the athlete accused of murdering his girlfriend.
"He did not say, but he must know that he should be condemned. He must realize that a long prison sentence is almost guaranteed "Gerrie Nel said.
Read also :
http://en.africatopsports.com/2013/02/22/oscar-pistorius-do-not-treat-him-differently-because-of-his-prostheses-prosecutor/
http://en.africatopsports.com/2013/02/22/pistorius-case-vinesh-monoo-the-new-investigator-named/
http://en.africatopsports.com/2013/02/21/south-africa-oscar-pistorius-in-court-video/