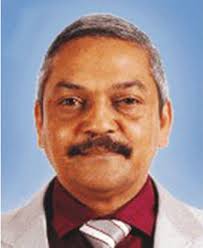 Pistorius case took another turn Thursday. South Africa's top detective was appointed lead investigator in the Oscar Pistorius case Thursday, replacing a veteran policeman who was charged with attempted murder in the latest shock development to hit a case being watched closely by the nation.
National Police Commissioner Riah Phiyega promised that a team of "highly skilled and experienced" officers would investigate the killing of Pistorius' 29-year-old girlfriend. Pistorius, 26, has been charged with premeditated murder in the case.
The decision to put police Lt. Gen. Vinesh Moonoo in charge came soon after word emerged that the initial chief investigator, Hilton Botha, is facing attempted murder charges, and a day after he offered testimony damaging to the prosecution in Pistorius' bail hearing.
Botha was dropped from the case but not suspended from the police force, Phiyega said.
Pistorius, an Olympic runner whose lower legs were amputated when he was less than a year old, killed his girlfriend Reeva Steenkamp in the predawn hours of Valentine's Day. He claims he mistook her for an intruder when he shot her through a locked door in a bathroom in his home. Prosecutors say the shooting happened after the couple got into an argument and allege the killing was deliberate, carried out with no mercy.
Botha acknowledged Wednesday in court that nothing in Pistorius' version of the fatal shooting of Steenkamp contradicted what police had discovered, even though there have been some discrepancies. Botha also said that police had left a 9 mm slug in the toilet and had lost track of allegedly illegal ammunition found in Pistorius' home.
Botha's often confused testimony left prosecutors rubbing their heads in frustration as he misjudged distances and said testosterone banned for professional athletes in some cases was found at the scene, only to be later contradicted by the prosecutor's office.
Emma Hurd, reporting for CBS News from Pretoria, reports that the case against Pistorius has been seriously weakened by the police blunders.
The prosecution has also struggled to show that the athlete is a flight risk or poses any serious threat if he's granted bail, so he could be freed to await his trial, Hurd reports.
"This matter shall receive attention at the national level," Phiyega told reporters soon after the end of proceedings in the third day of Pistorius' bail hearing. The case has riveted South Africa and much of the world and has placed the country's judicial system under close scrutiny.
Bulewa Makeke, spokeswoman for South Africa's National Prosecuting Authority, said the attempted murder charges had been reinstated against Botha on Feb. 4. Police say they found out about it after Botha testified in Pistorius' bail hearing Wednesday.
Botha and two other police officers had seven counts of attempted murder reinstated against them in relation to a 2011 shooting incident. Botha and his two colleagues allegedly fired shots at a minibus they were trying to stop.
Asked about Botha's court performance and handling of the investigation, Phiyega said South Africa's police force "can stand on its own" compared to others around the world.
Makeke, the spokeswoman for the national prosecution office, had said before Botha was dismissed from the Pistorius case that he should be taken off, but added that it was up to the police force to make that decision.
Makeke indicated the charges were reinstated against Botha because more evidence had been gathered. She said the charge against Botha was initially dropped "because there was not enough evidence at the time."
Pistorius' main sponsor Nike, meanwhile, suspended its contract with the multiple Paralympic champion, following eyewear manufacturer Oakley's decision to suspend its sponsorship. Nike said in a brief statement on its website: "We believe Oscar Pistorius should be afforded due process and we will continue to monitor the situation closely."
The judge is still trying to decide whether to grant Pistorius bail, and under what conditions.
During Thursday's bail hearing, Chief Magistrate Desmond Nair asked the defense of Pistorius' bail application: "Do you think there will be some level of shock if the accused is released?"
Defense lawyer Barry Roux responded: "I think there will be a level of shock in this country if he is not released."
Opposing bail, prosecutor Gerrie Nel painted a picture of a man "willing and ready to fire and kill," and said signs of remorse from Pistorius do not mean that the athlete didn't intend to kill his girlfriend.
 "Even if you plan a murder, you plan a murder and shoot. If you fire the shot, you have remorse. Remorse might kick in immediately," Nel said.
As Nel summed up the prosecution's case opposing bail, Pistorius began to weep in the crowded courtroom, leading his brother, Carl Pistorius, to reach out and touch his back.
 "He (Pistorius) wants to continue with his life like this never happened," Nel went on, prompting Pistorius, who was crying softly, to shake his head. "The reason you fire four shots is to kill," Nel persisted.
Earlier Thursday, Nair questioned Botha over delays in processing records from phones found in Pistorius' house following the killing of Steenkamp, a 29-year-old model and budding reality TV contestant.
"It seems to me like there was a lack of urgency," Nair said as the efficiency of the police investigation was questioned.
Botha is himself to appear in court in May to face seven counts of attempted murder. Botha could still be called by defense lawyers at trial.
Pisatorius' behavior Thursday reflected the change of mood in the courtroom as his defense lawyers attacked police procedures and maintained his innocence.
Pistorius, in the same gray suit, blue shirt and gray tie combination he has worn throughout the bail hearing, stood ramrod straight in the dock, then sat calmly looking at his hands. On Tuesday and Wednesday, the athlete had been slumped over and sobbing uncontrollably at times as detail was read out of how Steenkamp died in his house.
 "The poor quality of the evidence offered by investigative officer Botha exposed the disastrous shortcomings of the state's case," Roux said Thursday. "We cannot sit back and take comfort that he is telling the truth."
Roux also raised issue of intent, saying the killing was not "pre-planned" and referred to a "loving relationship" between the two.
He said an autopsy showed that Steenkamp's bladder was empty, suggesting she had gone to use the toilet as Pistorius had claimed. Prosecutors claim Steenkamp had fled to the toilet to avoid an enraged Pistorius.
"The known forensics is consistent" with Pistorius' statement, Roux said, asking that bail restrictions be eased for Pistorius.
But the prosecutor said Pistorius hadn't given guarantees to the court that he wouldn't leave the country if he was facing a life sentence. Nel also stressed that Pistorius shouldn't be given special treatment.
 "I am Oscar Pistorius. I am a world-renowned athlete. Is that a special circumstance? No." Nel said. "His version (of the killing) is improbable."
Nel said the court should focus on the "murder of the defenseless woman."
Botha testified Thursday that he had investigated a 2009 complaint against Pistorius by a woman who claimed the athlete had assaulted her. He said that Pistorius had not hurt her and that the woman had actually injured herself when she kicked a door at Pistorius' home.
The hearing is to continue this Friday morning.
Read also :
http://en.africatopsports.com/2013/02/21/south-africa-oscar-pistorius-in-court-video/
http://en.africatopsports.com/2013/02/21/image-of-the-day-an-all-white-green/
http://en.africatopsports.com/2013/02/21/oscar-pistorius-the-investigator-botha-removed-from-the-case/