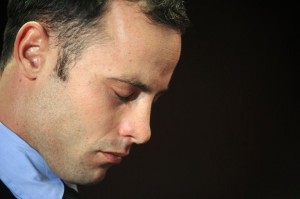 Oscar Pistorius was released on bail Friday. It is the judge Desmond Nair who gave the verdict on the fourth day of the hearing to examine the request for release.
Pistorius released but the athlete must abstain from certain things for his bail.
– Drinking alcohol or taking drugs
– Back in his house or come into contact with any of its neighbors
– Having contact with witnesses
– Must inform the police and all his movements and seek permission to spend a day outside Pretoria
– Be reachable on phone number day and night
– It must not be guilty of violence against a woman
– must not possess a firearm.
The next trial will be held June 4, 2013. The deposit Pistorius is set to 1 million rand or about 85,000 euros. The champion should deposit 100,000 rand cash and the rest will be a guarantee.
Read also :
http://en.africatopsports.com/2013/02/22/the-number-of-days-73-000-the-deposit-paid-by-pistorius/
http://en.africatopsports.com/2013/02/22/carl-pistorius-oscars-brother-im-relieved-but-there-is-still-a-long-way-to-go/
http://en.africatopsports.com/2013/02/22/oscar-pistorius-paralympic-star-released-on-bail/