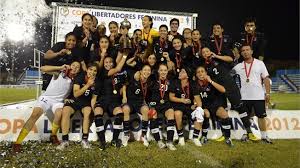 Historically Colo Colo has been one of the standard bearers of Chilean football in continental championships. And while there is no shortage of facts and figures to back up that assertion, none carry more weight that their 1991 achievement of becoming the country's first club to win the Copa Libertadores.
Fast forward to November 2012 and, with one of the players from that 1991 triumph at the helm, Colo Colo once again did the club and Chile proud by winning their first Copa Libertadores Femenina. "It's a very significant title as it underlines the club's great impact in what is the national sport," said Coach Jose Letelier in an exclusive interview with FIFA.com.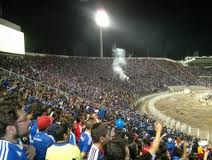 "It's also fundamentally a social achievement, as we're talking about an institution that has given women their place in this sport," added the former Cacique goalkeeper.
His assertion will come as no surprise to followers of this story. Indeed, in the immediate aftermath of his side's historic triumph in Recife, where they saw off Foz Cataratas 4-2 on penalties after a 0-0 draw, Letelier made a point of putting the triumph in perspective.
A brief look back at the history of this competition illustrates the magnitude of El Cacique's achievement. In the three previous editions of the tournament, the winners had come from Brazil, the leading exponent of the women's game in South America.
In addition to his team's Libertadores win, there have been enough encouraging signs from the women's scene in Chile, Colombia and Uruguay in recent years to suggest the gap between Brazil and the rest is narrowing.
Read also:
http://en.africatopsports.com/2013/02/17/football-europe-begins-to-build-momentum-whiles-usa-shine