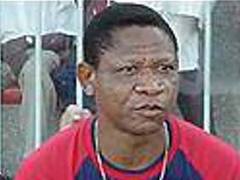 Following the disappointment from the Ghanaian national football team during the 2013 AFCON in South Africa, Coach Kwesi Appiah had been lashed by a lot of mouths both from the streets and media houses.
Abdul Razak former Black Stars player is happy with the final decision of the GFA to keep Coach Kwesi Appiah rather than sacking him. The player revealed that there is need to have a great change in the personnel of the Bklack Stars because lots of the proved not to be up to the task during the 2013 AFCON in South Africa.
"We want to win Africa (Cup of Nations), we want to go to World Cup so there have to be changes," Razak said.
"Because many of these players we took to South Africa proved that they can't do the job. Some players were very poor and uncommitted and it's sometimes hard to blame the coach for that," he continued.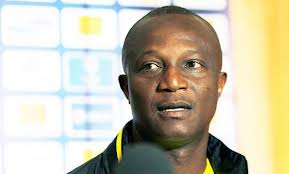 "I don't believe in the constant change of coaches and I cannot say anything about whether the coach is good or not.
"It's the authorities who choose and fire. It's also not nice to sack a coach after just one tournament.
"We have to give him time and see after say the World Cup qualifiers to see if this man is not the right coach for us. Maybe the problem is not the coach but the players,"  he added on the retention of Appiah
Read also:
http://en.africatopsports.com/2013/02/21/ghana-abdul-razak-puts-an-eye-on-kwesi-appiah-for-world-cup-qualifiers/
http://en.africatopsports.com/2013/02/19/ghana-assistant-coach-u20-fired/