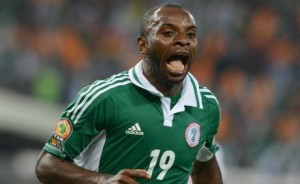 Clemens Westerhof led Nigeria to Tunisia in 1994 which Stephen Keshi was part of the squad. Westerhof used home-based players and also some who played in other countries like Emmanuel Amuneke who was a new player just like Sunday Mba.
Amuneke led to the victory of the Super Eagles with two goals defeating the chipolopolo of Zambia as Kalusha Bwalya led the team.
Only Westerhof knew why he introduced Amuneke. He must have watched him closely at training sessions and  felother players.
Stephen Keshi also seemed to have adopted the same technics Westahof used during the call-up for the 2013 AFCON in South Africa. However, Keshi received lots of harassments for including Sunday Mba into the Super Eagles including other five home-based players.
But just like Emmanuel Amuneke, Sunday Mba became the savior for Nigeria during the 2013 Africa Cup of Nations. Against Ivory Coast during the quarter finals and during the finals against Burkina Faso Mba proved most Nigerians wrong by winning a goal for his side and making Nigeria take the trophy.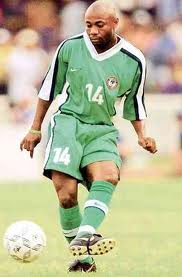 After the 1994 final, Amuneke moved from Egypt to Europe where he starred for Sporting Lisbon in Portugal and Barcelona in Spain. That could be Mba's lot too after he superlative performance at the 2013 AFCON where could have caught the attention of some agents and clubs alike.
Sunday Mba who joined the Super Eagles from Warri Wolves has been quated to have said,  "I hope I can also get a deal in Europe after what I achieved at the Nations Cup."
He is now the hot cake most International teams want to have a bite of.
Read also:
http://en.africatopsports.com/2013/02/14/who-had-the-best-2013-afcon-goal/
http://en.africatopsports.com/2013/02/14/nigeria-the-mystery-of-sunday-mba/
http://en.africatopsports.com/2013/02/14/2013-afcon-glory-brings-unity-to-nigerians/
http://en.africatopsports.com/2013/02/10/afcon-2013-super-eagles-new-kings/