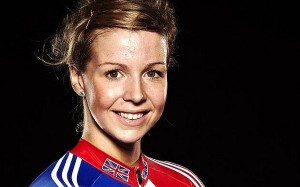 On Saturday, during the fourth day of the competition held in Minsk (Belarus), Italy and the Czech Republic won their first gold medals. In total, 20 nations have had at least one athlete on the podium, whereas 10 national teams representing Europe, Oceania, America and Asia shared the 15 gold medals awarded during the first four evenings at the velodrome in Minsk.
Jarmila Machacova from the Czech Republic made no secret of her ambitions at the start of the point's race: ranked second in the 2011 World Championships, she was determined to seize her opportunity to win in Belarus.
At the end of the hundred laps, she was ahead of the Mexican Sofia Arreola Navarro, a former trainee at the World Cycling Centre, who had already finished second in the Scratch on Friday. The bronze medal was awarded to Italy's Giorgia Bronzini – one of the athletes with the most prestigious record of these last few years, track and road included.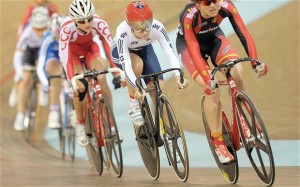 In these current World Championships, 21-year-old Rebecca Angharad James was finally crowned, by beating the German rider Kristina Vogel in the final of the individual event. Great Britain didn't have to wait a long time to find a successor to Victoria Pendleton, the star of the sprint disciplines up to the London Olympic Games.
 Read also:
http://en.africatopsports.com/2013/02/23/cycling-teamgb-receives-more-medals/