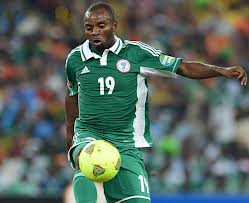 Two Nigerian local team Warri Wolves and Enugu Ranger are on the tussle of Super Eagles Africa Cup of Nations two-goal hero, Sunday Mba as both teams struggle for ownership over the said player.
Moses Etu spokesman of the Warri-based football club who spoke with THISDAY on Sunday warned  that the player belong to Warri Wolves and that he however was not threatening the footballer, "Sunday Mba has only spent one year out of the two-year contract he signed with us. It is on the basis of this that we are giving him up till Friday, March 1 to return to our camp ahead of the new football season we are preparing for," "club rules are very clear on a situation where a player abandons his contract. We know the right thing to do to get redress."
Warri Wolve media officer had hinted that the issue of the tussle over the player had been repoted to the Nigerian Football Federation (NFF) and that the team would not hesitate report the issue to the Confederation of African Football (CAF) and world football governing body FIFA if the need arises.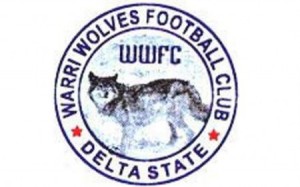 "We have absolute confidence in NFF believing that they will follow the path of justice. We have the documents signed by Mba and requests by 

"We have also written the NFF to apply the relevant sanctions regarding inducement and misleading of the public by Rangers International on this matter."
Rangers for us to clear the players for them which we refused to do."
he said.
"We have confidence in NFF but we won't hesitate to take the matter to CAF and FIFA. Rangers can be banned from further participation in the CAF Champions League while the player faces the prospect of being banned for years," stressed the club spokesman.
However, the Chairman of the Enugu based team Chief Festus Onu of Rangers has expressed his shock at the claims of Warri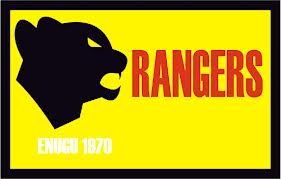 Wolves.
"Sunday Mba is very much our player. A few years ago, he left Rangers for Enyimba from where he proceeded to Warri Wolves. We never cleared him to play for Enyimba in the first place and we have documents to validate our claims," he said.
Sunday Mba the player at the center of controversy told supersport on Sunday night; "I want to go to Enugu to see how this will be sorted out amicably but ultimately, I have the final say in this. I alone can decide where I will play. No one can say to me that I am a Warri Wolves player or an Enugu Rangers player," he said.
The world and Africa would probably be looking at the drama around Sunday Mba at it unfolds. Would the win for Nigeria and becoming the star boy of Nigeria or Africa turn sour for Sunday Mba?
Read also:
http://en.africatopsports.com/2013/02/24/nigeria-sunday-mba-becomes-hot-cake/
http://en.africatopsports.com/2013/02/24/nigeria-e1-million-bargain-for-2013-afcon-star-mba/
http://en.africatopsports.com/2013/02/25/nigeria-warri-wolves-link-denied-by-sunday-mba/
http://en.africatopsports.com/2013/02/24/nigeria-from-zero-to-hero-amuneke-and-mba/