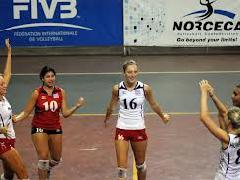 Delegations from the FIVB have completed their inspection tour for the FIVB Women's Under 20 World Championship in the city of Brno. The site visit was carried out by Mrs Howyda Mondy, CAVB Executive Director and Mr Slobodan Milosevic, FIVB Sports Events Council Technical Expert.
At the end of the inspection tour the delegation expressed their satisfaction with the level of cooperation with the Czech Volleyball Federation and wished them every success in their endeavours.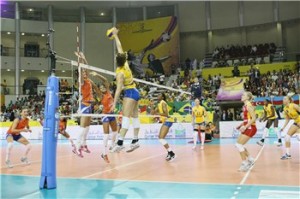 The Under 20 Women's World Championship will be held in Brno, Czech Republic from June 21 to 30, 2013. Brno is the administrative and cultural centre of the South Moravian Region of the Czech Republic and the country's second largest city after Prague. This is the first edition of the Championship that will feature 20 teams.
Read also:
http://en.africatopsports.com/2013/02/24/beach-volleyball-vanuatu-girls-in-adelaide-to-kick-off/