We know that the su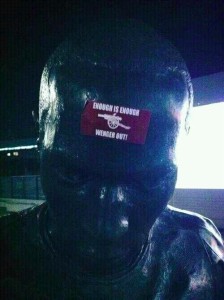 pporters of Arsenal have had enough of Arsene Wenger.
His departure is more than ever required. Besides numerous banners at the Emirates, fans found a more efficient way.
A supporter had the ingenious idea to go and stick it on the statue of Thierry Henry, a label on which is written: "Wenger out".

Read also:
http://en.africatopsports.com/2013/02/23/epl-wenger-to-walk-away-from-arsenal/
http://en.africatopsports.com/2013/02/20/arsenal-beaten-the-reaction-of-arsene-wenger/