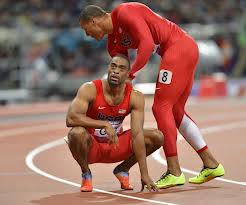 Tyson Gay who runs for USA competes in a men's 100 meter heat at the 2012 Summer Olympics in London. Gay didn't feel any pains his first time in more than two years. The 30 years old who is the America runner is trying to resurrect his career after hip, groin and hamstring injuries.
Tyson have suffered for so much pain around the track. If it wasn't his hamstring giving him grief in a workout, it was his surgically repaired hip or groin. He's almost grown accustomed to the ever-present aches that have haunted him over his career, even come to expect them at certain points in his training routine.
Due to this injury the American 100-meter record holder nearly stopped   in an opened up around a curve in Clermont as he felt mid-stride. No twinge in his hip. No tweak in his groin. No tightness in his hamstring. That hasn't happened in years.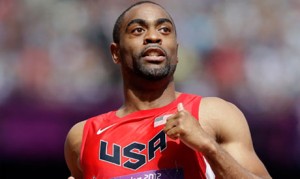 "Things are finally going in a good direction," Gay said in a telephone interview.
At 30 and in the twilight of his career, Gay is training wiser to give his body more of a break. He intends to be around — and healthy — for the 2016 Summer Games in Rio, hoping to capture that elusive individual Olympic sprint medal and maybe, just maybe, do what no one has been able to do lately — close the gap on Usain Bolt.
Read also:
http://en.africatopsports.com/2013/02/25/athletics-usain-bolt-wins-400m-race/