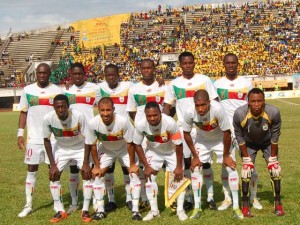 Manuel Amoros already preparing his next match in charge of Benin. The French technician and his foals will face on March 22 Algeria,  in FIFA World Cup 2014 play-off.
Manuel Amoros has released a list of 20 players without surprise except for the presence of Rudy Gestede. This is a striker with three passports (American, French and Beninese) operating at Cardiff City,  'English Championship'. Discussions have been initiated with the player to join the squirrels.
Razak Omotoyossi not included in this list. His absence is justified by a lack of form.
List :
Goalkeepers: Fabien Farnolle, William Bemenou, Arsene Menessou
Defenders: Anicet Adjamossi, Emmanuel Imorou, Salomon Junior, Seydou Barazé, Jordan Adeoti, Vincent Fanou, Djiman Koukoui
Midfielders: Stephane Sessegnon, S. Tchomogo, William Dassagaté, Romuald Bocco, Pascal Angan, Bello Babatounde
Strikers: Michael Poté, Abou Maiga, Mohamed Aoudou, Rudy Gestede.