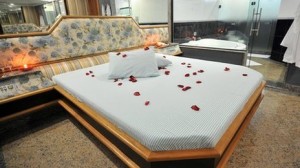 The 2014 World Cup and 2016 Olympics to be held in Brazil have led Rio authorities to invest in millions of dollars to convert motels that would accommodate tourists expected.
According to Rio Negocios , the city's investment promotion board, has invested more than $100 million to refurbish about 3, 500 of Rio's 6, 500 motel's.
"There is a problem of (hotel room) supply but we are working on it," Rio Mayor Eduardo Paes told AFP in a recent interview. "We have an additional 16,000 beds, or double what we pledged to the International Olympic Committee. We will even use love motels. This is something new. That could be an adventure for a couple, an opportunity for new experiences."
The aim is probably to bring the total up to 47% to 47, 788 by 2015.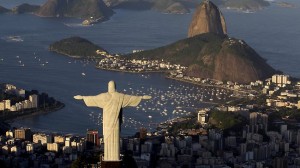 "Motels will be an option for those who come to Rio, along with budget hotels in upscale areas of the city," said Alfredo Lopes, president of the Brazilian Association of Hotel industry (ABIH-RJ).
And he welcomed as a "good idea" moves to convert the motels into "real hotels".
Rio is however looking up been hostile to all who would journey during the 2014 to 2016 sporting events in Brazil.
Read also:
http://en.africatopsports.com/2013/02/22/brazil-neymar-described-as-an-ordinary-player-by-pele/