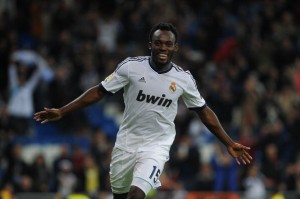 This is the week Classicos. After that of France between Marseille and PSG Sunday (2-0), Spain is preparing for its. The first in a series of two (the next championship will take place in the weekend).
Real Madrid and FC Barcelona meet up tonight at Camp Nou for the return leg of the Copa Del Rey (first leg 1-1).
If Cristiano Ronaldo and Lionel Messi lit up very often this poster, Alexandre Song and Michael Essien will be very expected on the continent. The first came to Arsenal this summer but is only rarely used.
The midfielder already lined in Barça with Busquets, Xavi, Thiago leaves him little chance to express himselves. The Cameroonian should again start on the bench tonight.
Essien's side is in his element. Placardisé in Chelsea, the call of real is a breath of fresh air. Suddenly, the Ghanaian admits enjoying every minute available to him on the ground.
Holder this weekend, Essien should regain his place on the bench against the Blaugrana.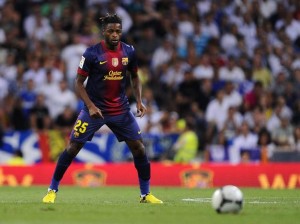 Read also:
http://en.africatopsports.com/2013/02/13/mickael-essien-very-happy-to-play-at-madrid/