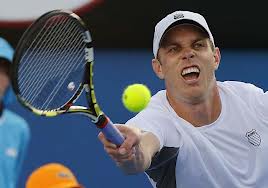 On Monday in the first round of the Delray Beach International, Sam Querrey outwitted fellow American Michael Russell  with 7 access in taking the first set 6 – 2 before his opponent retired with a leg injury with a 2 – 2.
"I thought that was the best attitude I've had all year," third seed Querry told reporters. "I was hitting second serve returns and taking cracks at them, and dominating with my forehand. It's the most aggressive I've been all year."
The player has earlier on lost in Memphis during the second round and had never gone beyond the semis but at the Delray competition it took just 44 minutes to win Russell.
"First few games I was struggling," Dodig said. "Coming from indoor to first tournament outdoor, every player is struggling a bit. It was a little strange." As he beat fifth seed Alexander Dolgopolov 6 – 3.
Read also:
http://en.africatopsports.com/2013/01/12/tennis-injured-monfils-beaten-by-ferrer/