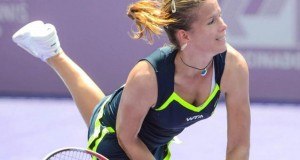 The WTA Brasil Tennis Cup on Monday, Melinda Czink served up the first big upset of rallying to beat No.2 seed Yaroslava Shvedova.
On Monday the first round of the inaugural WTA Brasil Tennis Cup continued, but it wasn't all sunshine – both figuratively and literally – for the favorites who took the court.
The No.4 seed Chanelle Scheepers, was the only seeded player who made it through on Day 2, regrouping after falling behind 62 10 and battling past Venezuelan qualifier Adriana Pérez, 26 64 60.
"Today's match was really tough," Scheepers said. "She played really well and I had to fight really hard to win the match. Hopefully I can keep on playing well and keep on fighting for every match."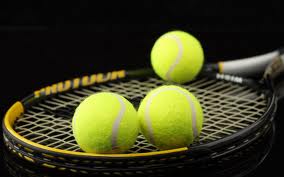 Scheepers is playing in Brazil for the first time. "It's actually my first time to Brazil and I really like it," she said. "Florianopolis is a very nice place and the tournament has been really good so far."
The other two seeds in action didn't survive, though. No.2 seed Yaroslava Shvedova was the first to fall, losing eight of 10 games from 62 44 to succumb to Melinda Czink in three sets, 26 64 62.
Czink took just about every opportunity she got, including converting on all five of her break points.
"It was a hard match – we played in the middle of the day and it was very hot," Shvedova said after the match. "I played well but Melinda was better today. It was a good win for her. I'm a bit upset and very tired right now, but hopefully next time will be better. And I'm happy that I'm still in doubles here."
Shvedova is also playing in Brazil for the first time. "I was very excited to come here. It's a very nice tournament with very nice views and very nice people. I look forward to coming back here again."
There was a short rain delay in the afternoon and then later in the day came an absolute downpour, and some players weren't even able to take the court, including No.1 seed Venus Williams, who was set to begin her campaign under the lights against Mirjana Lucic-Baroni. They will play today Tuesday.
Read also:
http://en.africatopsports.com/2013/02/25/tennis-top-20-return-for-venus/