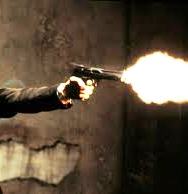 Following the shooting of a bus which had players from the third tire Excursionistas was fired last weekend in Argentina but no one got hurt.
Another incident involving fans of Tigre and River Plate found 13 injured people, two seriously wounded as reported by local authorities.
"This is about money and control of important business. These mafia are tolerated by the clubs, and they are armed," Monica Nizzardo, of the Save Football ONG, told AFP, saying the criminals were involved in mafia-like activities including drug trafficking.
    "The clubs' directors bear much of the responsibility. So do the Argentine Football Association, the judiciary and the police," added Nizzardo, who calculates football violence in Argentina has claimed 165 lives since 1979.
The shooting took place in northern Buenos Aires suburb of Victoria before Sunday evening's match at the River's Monumental in Argentina.