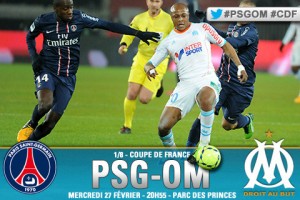 Another Clasico! The second in three days for residents of French football. This time, the two eternal rivals of the Hexagon Cup clash in France. Afros to follow.
PSG
Siaka Tiene: he can hope to begin today after following the shock from the stands in Ligue 1. The Ivorian is a second choice behind Maxwell to the position of the left side, but the rotation of Carlo Antonettii could benefit him.
Zoumana Camara: expected to start Sunday; the Franco-Senegalese did not play. In the absence of Thiago Silva and Alex, he remains in a tie with Sakho or Armand to start in the middle hinge.
Marseilles
Souleymane Diawara: he is not a holder in force at the OM. Souley plays very little for a long time and even thinks to start. But time for a Clasico, the Senegalese is able to sublimate.
Nicolas Nkoulou: What's better than Clasico to recover a Clasico. Very average Park Sunday, Cameroonians will have at heart to catch up. Stand up this time with some Ezekiel Lavezzi.
Alaixys Romao: In the absence of Cheyrou, the Togo could play his fourth straight game in the skin of a holder in Marseille.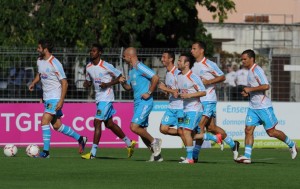 Andre and Jordan Ayew: The two go together. Suspended in championship, Jordan is back. And maybe now without the weight of the selection, he will better express his talent. His brother knows what to expect after a tough game Sunday in the Park.
Fouad Kadir: the Algerian blends gradually into the actual OM. A new tenure might do him good.
Modou Sougou also follows the new Senegalese striker or Rod Fanni, Franco-Benin. Abdullah and Abdallah the Comoros and the young Ivorian Achilles Anani are partners of the group of Elie Baup. Note also Leyti N'Diaye and two guards of Congolese origin Brice Samba and Steve Mandanda.
Read also:
http://en.africatopsports.com/2013/02/25/elie-baup-om-farewell-to-the-title-but-not-to-the-coupe-de-france/
http://en.africatopsports.com/2013/02/22/ligue-1-andre-dede-ayew-believes-his-side-will-defeat-psg/