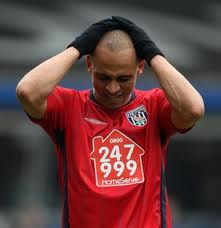 This time it is not related to a move from the Baggies to QPR but a potential move back to Russia with Rubin Kazan. But this time it really does not seem to be his fault at all.
Peter Odemwingie was certainly the most interesting figure during the January transfer window. The West Brom striker became the butt of many a joke when he took it upon himself to drive down to QPR and try force through a move to the Premier League's basement club; without the permission of his parent club or any agreement being made between the two parties.
In the end he was denied access to the building and ended up sitting in his car licking the wounds of his battered pride. This weekend he made his first appearance for the club since that moment however talk of a move has not yet desisted.
A report in Russia quoted agent David Omigie as saying a move to Europa League contenders Rubin Kazan could be on the cards:
"Rubin wanted to buy Peter last winter. But Odemwingie played fantastic football in England and West Brom was able to convince him to stay. Now in view of the situation we are considering employment options for Peter. At the moment we have a few suggestions, including from the Kazan club."
But Odemwingie himself has been quick to rubbish the claims; as well as announcing that Omigie is not even his agent at this present moment in time:
"Omigie is currently not my agent. He was involved in my transfer from Lokomotiv Moscow to West Brom, but that was a few years ago. Frankly, being in a difficult situation at West Brom, I was thinking of going on loan to one of the Russian clubs in the summer. But I still remain. The coaching staff of West Brom is counting on me."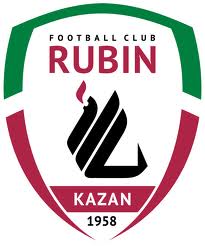 Of course Odemwingie was always likely to have interest coming in from Russia. Born in the former Soviet state of Uzbekistan the Nigerian international has previously played for FC KAMAZ, CSKA Moscow and Lokomotiv Moscow in Russia.
However a return to the country would be an interesting move for the player; who has been a vocal opponent of the racism problem in the Russian game.
When he left Lokomotiv a section of the clubs fans unfurled a large banner revealing the message 'THANKS WEST BROM' with a half-peeled banana on show.
In 2010 Odemwingie spoke of the issue:
"Racism against black players is still there in the stadiums. Every time they receive the ball you can hear it. The noises; you feel it. It was more painful for me than, say, Brazilian players who are black, because I'm Russian."
Odemwingie has a Russian mother so he obviously still considers Russia his home so a return there may very well be on the cards.
Source: Vanguard
Read also:
http://en.africatopsports.com/2012/12/26/afcon-2013-odemwingie-wont-miss-afcon/
http://en.africatopsports.com/2013/01/05/english-premier-league-wba-grips-unto-osaze/
http://en.africatopsports.com/2013/02/21/nigeria-odemwingie-on-twitter-to-lash-coach-keshi/
http://en.africatopsports.com/2013/02/24/nigeria-keshi-should-reconcile-with-older-players-amun/