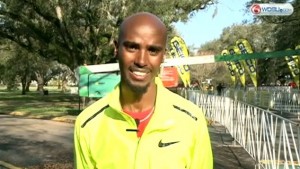 A news anchor on US TV station WDSU failed to recognize double Olympic gold medalist Mo Farah after he won the New Orleans half-marathon, asking him, "Haven't you run before?
Farah appeared to think he had misheard the question as he paused before saying, "sorry?".

LaTonya Norton then continued, "This isn't your first time?", which prompted the athlete to smile as he said: "No, no it's not my first time".
Watch the video, this is funny :
[youtube]http://www.youtube.com/watch?v=MVIyq-kGL5Y&feature=player_embedded[/youtube]