From the United States, the striker of the New York Red Bulls, Thierry Henry, always follows with interest the French Ligue 1.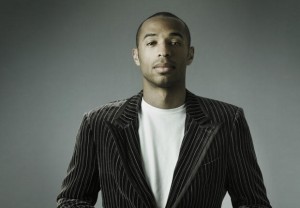 The Guadeloupe has not missed the Clasico, PSG-OM last Sunday.
In an interview with L'Equipe. Fr, the Caribbean spoke about the new stars of the Paris Saint Germain.
The former striker of the team of France has been particularly complimentary towards Ibrahimovic and Beckham.
"Ibra, this is not a player that is all corner. He is an extraordinary player, I appreciate that, also as a man. This is a very good guy, contrary to what people may think. This is what you want to see when you watch a game. You want to see a guy who, when he takes the ball, you know that something can happen. PSG Bravo, bravo to those who have brought this kind of player. PSG will hope to qualify for the quarterfinals of the Champions League. This bodes well for the French championship, "said the former Arsenal player.
"I saw the beginnings of Beckham. I do not need to say that Beckham will bring, "he told L'Equipe. "Everybody knows what he can bring. I hope he will be able to do for the championship.
That's good, now people speak of the French championship. The first thing that you see on websites is the French league because Beckham is there so it's good for us. "
See also:
http://en.africatopsports.com/2013/02/28/ligue-1-ibrahimovic-zlatan-banned-2-matches-by-uefa/