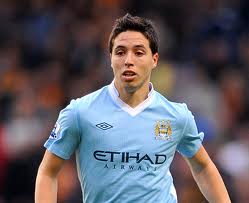 According to goal.com, The Premier League champions are ready to cut their losses on the former Arsenal man after manager Roberto Mancini questioned his attitude and commitment to the cause
Manchester City is willing to listen to offers for Samir Nasri this summer, Goal.com understands.
The Premier League champions value the Frenchman at around the £18 million mark and are ready to cash in on him if their asking price is met.
As revealed by Goal.com in December, Nasri is unsettled in Manchester and wants to leave the Premier League champions, with a return to London his preferred move.
Nasri joined City from Arsenal for around £25m in August 2011 but City are believed to be willing to sell the attacking midfielder at a considerable loss in order to clear his £175,000-a-week wages off the Etihad Stadium wage bill.
Interested clubs are set to be quoted a figure of around £18m for the 25-year-old in the forthcoming transfer window.
Manager Roberto Mancini used an interview with The Guardian last week to express his frustration with some of his players this season, name-checking Nasri and Joe Hart.
"I think Samir has fantastic qualities," Mancini said. "With his quality, he should always play well. Every game he could be the difference. A player of this quality could be one of the best players in Europe. But it's not happening.
"Sometimes a player thinks it's enough what they did the year before and doesn't understand that every day they should improve.
"If you are a top player you know you can improve until the last day of your career but sometimes you get players who think it is not important to work and this is their worst mistake.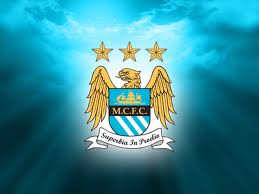 "Samir can do better than this year. He is a top player but he has not been playing at his level."
Mancini then added: "You win the title, and then you think it's enough to play 50 per cent and you don't arrive the next year."
Nasri was considering his future even before Mancini's public attack but only small elite of clubs have the financial power to offer the player an escape route from Manchester.
Goal.com revealed earlier this month that wealthy Monaco is keen to lure Nasri and his team-mate Carlos Tevez to France this summer.
The ambitious Ligue 2 leaders, who are expected to be promoted to Ligue 1, are bankrolled by Russian billionaire Dmitry Rybolovlev and are able to offer tax-free salaries in order to tempt top players to the principality.
Source: goal.com
Read also:
http://en.africatopsports.com/2013/02/26/epl-11-wins-targeted-by-yaya-toure/