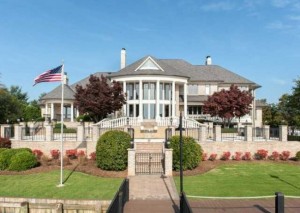 Michael Jordan has purchased a 12,310-square-foot lakefront home in Cornelius, N.C., for $2.8 million.
Michael bought the home for 2.8 million, a bit less than the original asking price of just under 4 million.
This isn't the only real estate that MJ has invested in recently…
The NBA star just finished construction on a 4.8 million dollar piece of land in Palm Beach Florida, plus the house he built on the land costing 7.6 million, making the total investment over 12 million!
Last year he purchased a 28,000-square foot home in Jupiter, Fla., for $12.8 million after selling his mansion in Chicago.