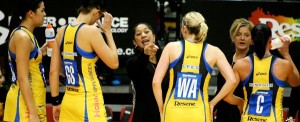 Gail Parata from New Zealand has been appointed head coach of the Scottish national team and will take up her post on 18 April.  Parata, from Porirua near Wellington, is a "carded coach" in New Zealand, meaning she has been identified as a potential future coach of the Silver Ferns.  She was a member of the Silver Ferns for 14 years before moving over to take up coaching roles, most notably as assistant coach in the 2012/3 season.  Parata will move to Scotland with her partner and four year old daughter ahead of the Netball Europe Championships in May/June, and will then focus on preparing the Scottish Thistles for the Commonwealth Games in Glasgow in 2014.
Scotland's U21 squad will be in action this weekend, taking part in the Northern Cup which is being played in Wales as part of preparations for the upcoming World Youth Championships.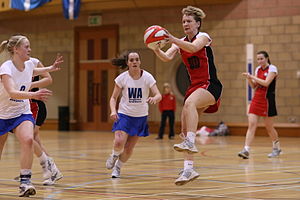 England's selectors have named a strong squad that contains six players with senior international experience for the upcoming Netball Europe U21 championships.
Netball Australia is expected to reveal a new broadcast deal for the ANZ Championships this weekend, which will include free airing TV coverage of the competition.
Finally, the Netball Development Trust (NDT) has completed a very successful four day training camp at the Samparc School for orphaned and disadvantaged children in Malvali, Maharashtra.
Read also:
http://en.africatopsports.com/2013/02/22/netball-lisa-philips-top-australian-open-dais/