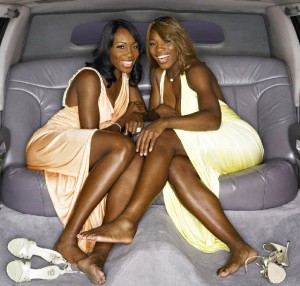 Serena Williams, the younger of the two incredibly talented Williams sisters, has had a more successful tennis career than Venus Williams. The sisters often play doubles together and are the richest female athletes in the world.
Serena Williams became the world no. 1 on July 8th 2002. Since then, she has regained this ranking 5 times, last achieving it on November 2nd 2009. She's ranked as the 9th best female player of all time.
Venus Williams has been ranked World No. 1 in singles three times. The first time was on February 5th 2002, when she became the first African American woman to achieve this during the Open Era. She is tied for 12th place as the best female player of all time.
Serena Williams and Venus Williams have both won four Olympic gold medals: one each in singles and three together in doubles.
Serena has a better record than Venus Williams in a head-to-head comparison for direct encounters against each other.
Read also:
http://en.africatopsports.com/2013/02/28/tennis-venus-williams-has-qualified-for-the-quarter-finals/