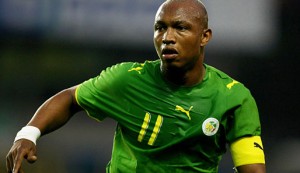 Alain Giresse, the new coach of Senegal can he make a list without El Hadj Diouf, Leeds United striker (D2 English).
He thinks, but he saw it very bad! Leeds striker said in the daily news generations, "la Tribune" that Alain Giresse is under the influence of the Senegalese Football Federation.
" With this Federation, it's always the same thing, this is the reason why they took him"
El Hadj Diouf is not income in Senegal selection since the qualifiers for the 2010 World Cup and AFCON.
To follow…