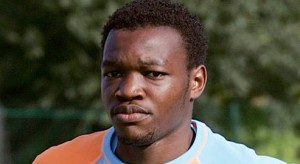 After the two consecutive defeats against of OM against PSG, the fans of the Marseille club have criticized the shape of the goalkeeper Steve Mandanda.
The French International of Congolese origin, received Friday the support of Elie Baup. At a press conference, the technician has defended his player saying you cannot blame him.
"His performances are of a good quality" says the trainee of OM.
"On the last two games there are circumstances where there is nothing for him.
There are others, deviated balls, situations where a keeper who used to defend his nets finds himself in a difficult situation with a deviated ball, on the first goal of Paris for example. Of the two games I have not seen a hyper boy, he did whatever he had to do and there were coups so you cannot blame him, "said Elie Baup .